Dungeons
Dungeons are objective-based raids that contain main & side objectives, mobs, loot chests, and bosses. Upon defeating the final boss of a dungeon, you can claim 1 of 3 reward chests which contain Runes, Custom Enchantments, Essence Powder, Materials, and Custom Items.
Starting a Dungeon​
To start a dungeon, open the dungeon menu using /dungeons. Select a dungeon to join. Click "Start Dungeon" to start the dungeon solo, or co-op with up to 4 players (must have a party setup before starting).
Creating a Party​
If you would like to start a dungeon raid with other players, they must be in your party first before you click the "Start Dungeon" button. When you click on a dungeon, you will be given the option to start inviting players.
Inviting Players Privately​
To invite players to join your party, click the "Create Party" button. Use the /party invite PlayerNameHere command to invite others to join your party.
Inviting Players Publicly (Recruiting)​
To create a global broadcast for players to join your party, click the "Recruit Players" button. Follow the steps in the chat and type your answers in the chat to start recruiting players.
Dungeons​
Runic Temple​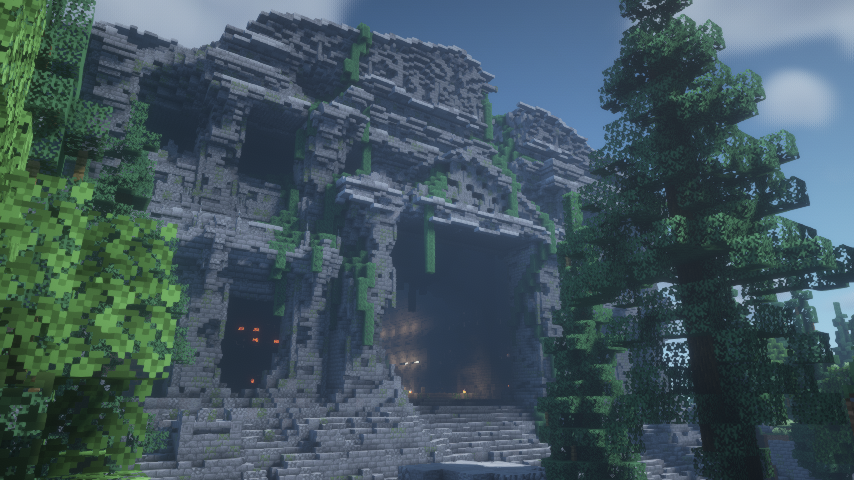 Difficulty: ~40 Defense (before enchants, upgrades, runes)
Bosses:​
Runic Revenant (Mini-Boss)
Posessed Treasure
Runic King (Final Boss)
Feriah Farlands​
Difficulty: ~220 Defense (before enchants, upgrades, runes)
Bosses:​
Lava Gatekeeper (Mini-Boss)
Fire Broodmother
Frost King Servant
Ruined Frost King (Final Boss)
Counterpart of Skylands: Feriah Farlands
Ancient Desert​
Difficulty: ~340 Defense (before enchants, upgrades, runes)
Bosses:​
Fallen Knight (Mini-Boss)
Seth: The Rejected
Warrior Hyperion
The Ancient Titan (Final Boss)